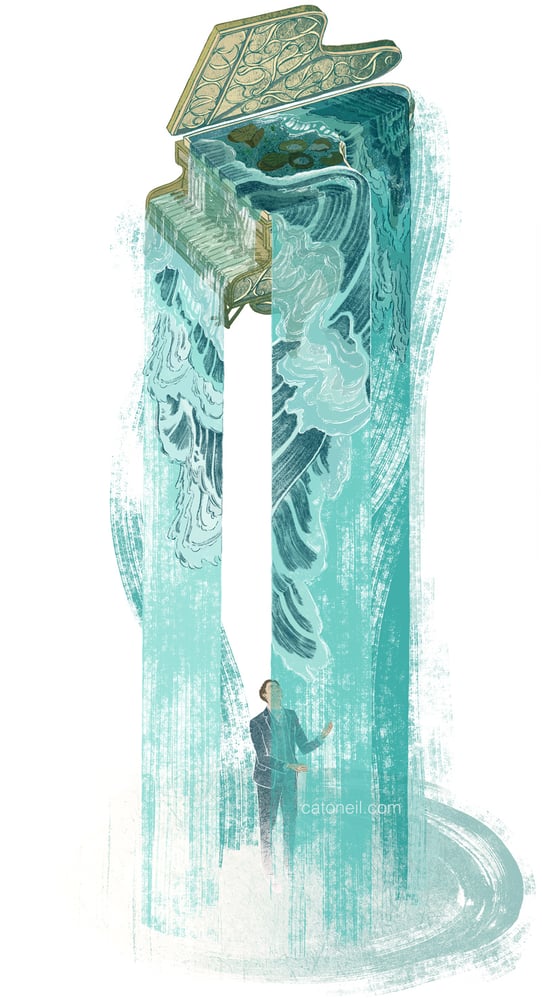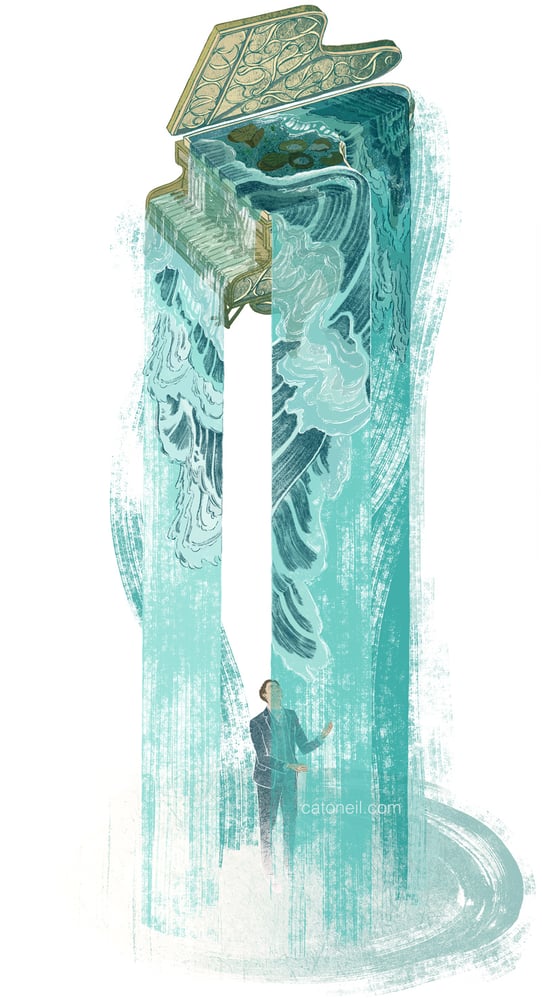 Remembering Debussy
£50.00
This illustration originally appeared in the New York Times accompanying an article by world renowned pianist Stephen Hough. The original illustration was drawn large scale and printed at 11 x 19", so it really does look its best in a large size to see the detail!
Print info: This is an unframed fine art giclée archival ink print on medium weight high grade paper. Sizes are as follows:
(between A1/A0) 25 x 45"
(between A2/A1) 16 x 29"
(between A3/A2) 12 x 22"
(to fit ikea knoppäng frame) 50x23cm (9 x 19.7")
http://www.ikea.com/gb/en/products/decoration/frames-pictures/knoppäng-frame-for-3-pictures-white-stained-art-30297448/
Print size includes a generous white border to allow for framing/mounting (so be aware that the image appears smaller than the size of the print). Website watermark does not appear on the print.
------------------------------------------------------
SHIPPING INFO
Please be aware of the shipping prices, which are due to the prints being posted in sturdy tubes or hardbacked, bubblewrapped envelopes which are classed as packages under the Royal Mail guidelines.
Shipping in UK is done with Royal Mail (1-5 working days plus production time)
Shipping outside of UK is done with an international courier
IMPORTANT: If you want a cheaper posting option for shipping outside of the UK, please email me at catoneil.illustration[at]gmail.com! Prices below are with a courier service but cheaper options are available.