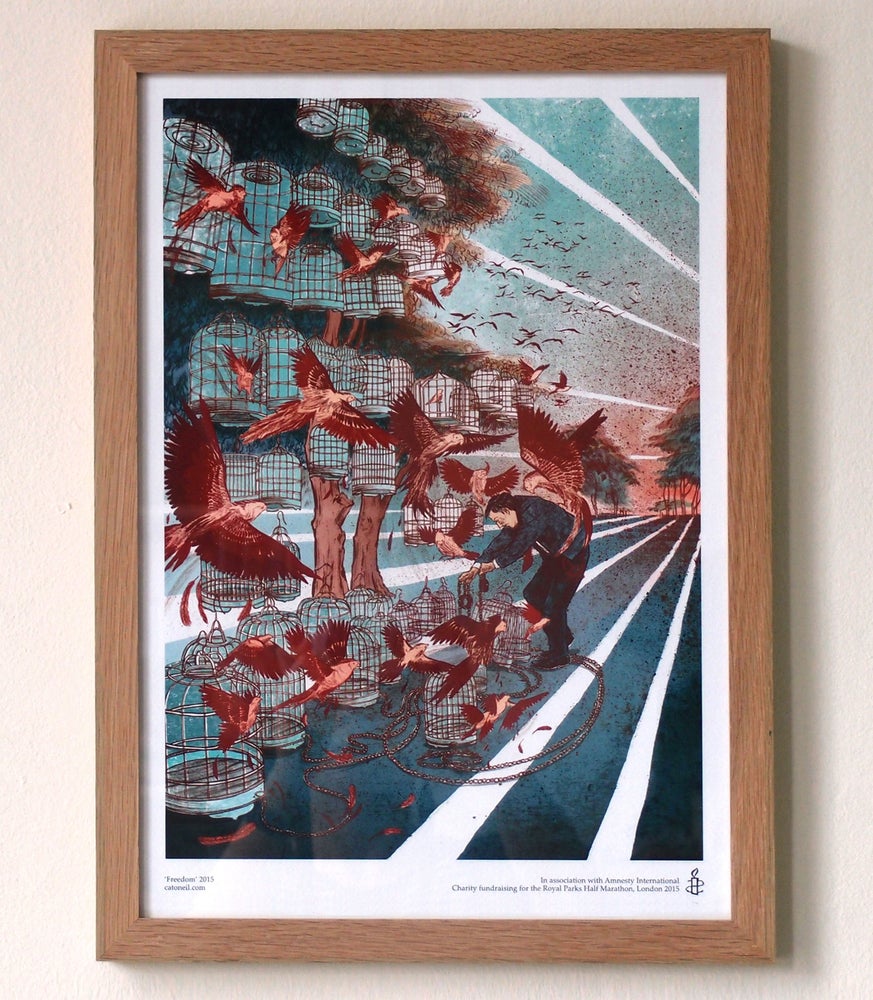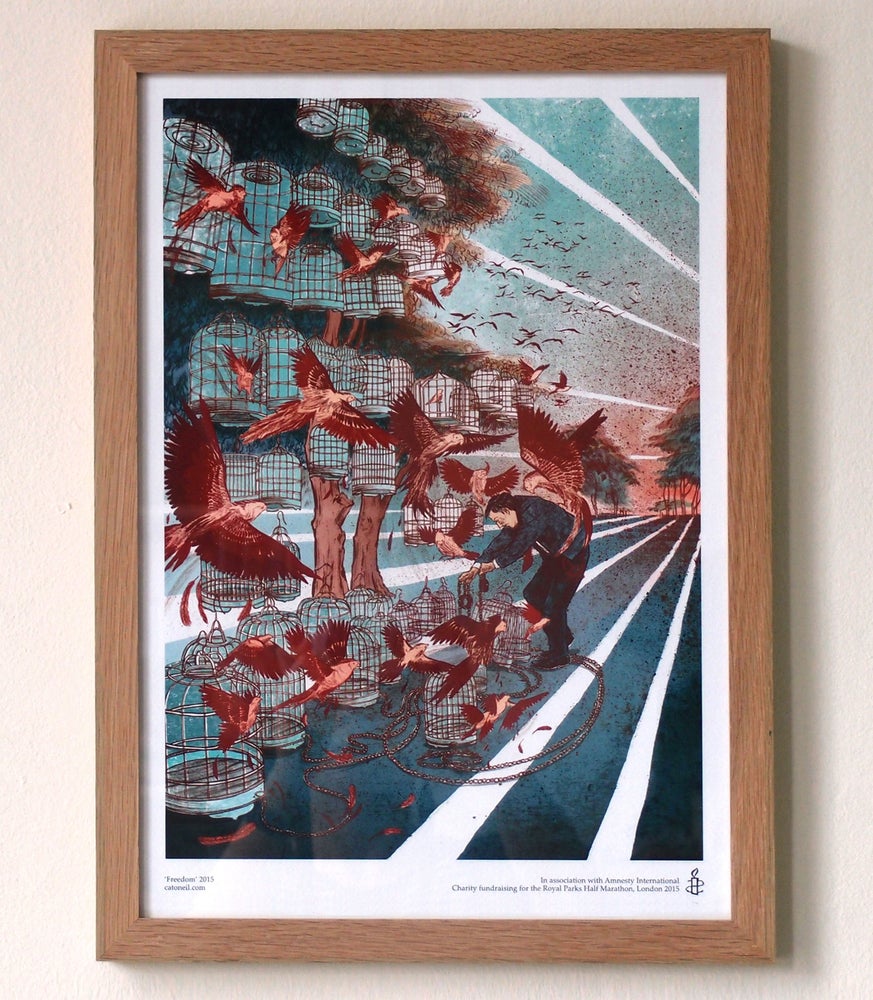 'Freedom' print for Amnesty International (A4 & A3)
£20.00
This print has been made in association with Amnesty International in a effort to raise funds for their incredible work. Amnesty are a charity organisation dedicated to protecting human rights all around the world. Please take a moment to check out their work here: http://www.amnesty.org.uk/
All profits (past cost of production) go to Amnesty International.
Print info: This is an unframed fine art giclée archival ink print on medium weight high grade paper. Available in A4 (£20) and A3 (£35) size. Print has a border to allow for framing/mounting. More images of print here: http://catoneil.com/amnesty-international-fundraising-print
NOTE: Please be aware of the shipping prices, which are due to the prints being posted in sturdy tubes or hardbacked, bubblewrapped envelopes which are classed as packages under the Royal Mail guidelines.